This month is for heart awareness and we would like to take this opportunity to raise awarenesss about its health and urge the community to reduce their risk for developing cardiovascular disease. There are a lot of ways to participate and here are some helpful tips to guide you:
Control your blood pressure. High blood pressure is a major risk factor for heart disease. It is important to get your blood pressure checked regularly – at least once a year for most adults, and more often if you have high blood pressure. Take steps, including lifestyle changes, to prevent or control high blood pressure.
Keep your cholesterol and triglyceride levels under control. High levels of cholesterol can clog your arteries and raise your risk of coronary artery disease and heart attack. Lifestyle changes and medicines (if needed) can lower your cholesterol. Triglycerides are another type of fat in the blood. High levels of triglycerides may also raise the risk of coronary artery disease, especially in women.
Stay at a healthy weight. Being overweight or having obesity can increase your risk for heart disease. This is mostly because they are linked to other heart disease risk factors, including high blood cholesterol and triglyceride levels, high blood pressure, and diabetes. Controlling your weight can lower these risks.
Eat a healthy diet. Try to limit saturated fats, foods high in sodium, and added sugars. Eat plenty of fresh fruit, vegetables, and whole grains. The DASH diet is an example of an eating plan that can help you to lower your blood pressure and cholesterol, two things that can lower your risk of heart disease.
Get regular exercise. Exercise has many benefits, including strengthening your heart and improving your circulation. It can also help you maintain a healthy weight and lower cholesterol and blood pressure. All of these can lower your risk of heart disease.
Make sure that you get enough sleep. If you don't get enough sleep, you raise your risk of high blood pressure, obesity, and diabetes. Those three things can raise your risk for heart disease. Most adults need 7 to 9 hours of sleep per night. Make sure that you have good sleep habits. If you have frequent sleep problems, contact your health care provider. One problem, sleep apnea, causes people to briefly stop breathing many times during sleep. This interferes with your ability to get a good rest and can raise your risk of heart disease. If you think you might have it, ask your doctor about having a sleep study. And if you do have sleep apnea, make sure that you get treatment for it.
Manage diabetes. Having diabetes doubles your risk of diabetic heart disease. That is because over time, high blood sugar from diabetes can damage your blood vessels and the nerves that control your heart and blood vessels. So, it is important to get tested for diabetes, and if you have it, to keep it under control.
Manage stress. Stress is linked to heart disease in many ways. It can raise your blood pressure. Extreme stress can be a "trigger" for a heart attack. Also, some common ways of coping with stress, such as overeating, heavy drinking, and smoking, are bad for your heart. Some ways to help manage your stress include exercise, listening to music, focusing on something calm or peaceful, and meditating.
Don't smoke. Cigarette smoking raises your blood pressure and puts you at higher risk for heart attack and stroke. If you do not smoke, do not start. If you do smoke, quitting will lower your risk for heart disease. You can talk with your health care provider for help in finding the best way for you to quit.
Source and for more information, visit: Heart Disease Prevention | MedlinePlus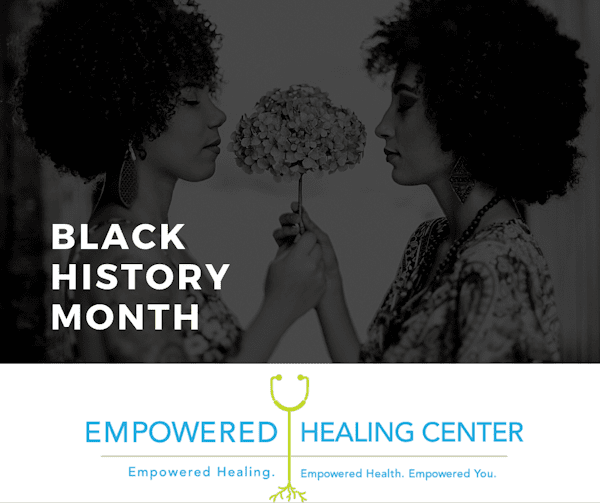 In 1915, in response to the lack of information on the accomplishments of Black people available to the public, historian Carter G. Woodson co-founded the Association for the Study of Negro Life and History. In 1926, the group declared the second week of February as "Negro History Week" to recognize the contributions of African Americans to U.S. history. Few people studied Black history and it wasn't included in textbooks prior to the creation of Negro History Week.
Black History Month was created to focus attention on the contributions of African Americans to the United States. It honors all Black people from all periods of U.S. history, from the enslaved people first brought over from Africa in the early 17th century to African Americans living in the United States today.Today Black History Month continues the discussion of Black people and their contributions through activities such as museum exhibits and film screenings, and by encouraging the study of achievements by African Americans year-round.For more information: Black History Month (nationalgeographic.com)
Let us take this opportunity to share the love in our community by protecting our health and spreading empowerment.We could protect our love ones by simply wearing disposable masks when going outside and washing our hands with soap and water.Empowerment could be achieved holistically by being self-aware and mindful that our actions could impact the people around us.Clinic Reminders and Precautionary Measures:

Dr. Ferreira will be travelling to Mexico on January 28, 2021 for the burial of her mother's ashes. Dr. Ferreira will be back in Utah on February 3, 2021; however, it will be necessary for her to self-quarantine for 14 days. For this reason, she will not be able to attend to patients who require physical contact during this period (from February 3, 2021 until February 16, 2021).

All the appointments during her self-quarantine period will be held via telemedicine or phone consultation. If your prescription is about to run out, please ask your pharmacy to send us a refill request 2 weeks prior to the dates mentioned above, that way you avoid running out of supplies during the holidays.

And we would like to remind everyone that Dr. Ferreira will be travelling to rural Mexico; wherein, there is limited connection so she will not be able to respond to patient's inquiries. Regardless of the circumstances, the clinic staff will be responding to your inquiries and concerns, but will only relay the messages to her once she comes back from Mexico – as to honor and respect the solemnity of the burial. We would kindly request everyone to keep the Ferreira family and the soul of Evangelina Ferreira in our prayers.

Follow up appointments that DO NOT REQUIRE any physical examination will be conducted via:
Phone Consultation
Telemedicine
Patients who REQUIRE a physical exam or service, the following is clinic protocol to enter the premises:
Disposable Facemask must be worn to enter the clinic and not the mesh type
Boby temperature scan upon entering
Hand sanitizer dispensed upon entering
The number of appointments per day has been reduced to implement a 1-hour gap for every appointment to allow time for sanitation of the clinic space and prevent more than one patient in the lobby simultaneously.
For patients who wish to purchase supplements, please call us in advance that way we can schedule a pickup time.
Thank you for your patience with the new matter that your health care is being conducted.
By following these measures we are able to minimize the exposure to all parties involved, especially reducing the risk to those patients who are in the vulnerable population that are immune-compromised.
We would like to remind everyone as well that Dr. Ferreira is in this group and depends also on those that she is exposed to that they have done their best to social distance and wear a mask when out in public so she may also continue to serve all patients during this pandemic.
Prescription & Appointment Reminders:
Prescription Refills:
Ask your pharmacy to send the clinic a prescription refill request 2 weeks at minimum prior to you running out of your medication.
You may also reach out to the clinic as a secondary reminder but having the pharmacy send us the request will still be mandatory.
Allows Dr. Ferreira to review the patient's chart prior to authorizing the request to ensure it is still appropriate. She needs to and does review your chart before refills are sent in on her administrative day of business.
It will prevent you from going without if Dr. Ferreira is not available due to a holiday and/or conference attendance, which can result in a week closure.
Emergency Refill Requests:
You may need to ask your pharmacy to provide you an emergency supply if Dr. Ferreira is absent due to an unforeseen circumstance and/or conference.
Requesting a refill when you have run out may subject you to a fee. We reserve the right to charge for an Emergency Refill for a time frame less than that of clinic policy.
Messages to Dr. Ferreira:
Dr. Ferreira addresses these messages on her admin day so please be patient.
Messages via the patient portal and/or clinic email directed to Dr. Ferreira should be of NON-URGENT matters.
For urgent matters please do not send a message but rather contact the clinic to make an appointment so your concern may be addressed appropriately. You may also schedule an appointment online via the Patient Portal on Patient Fusion by logging in HERE.
Canceling Appointments:
Avoid the $50 cancellation fee by canceling 2 business days prior to your scheduled appointment – Clinic Cancellation Policy.
Allows us to schedule patients who may be desire an earlier date from their scheduled appointment
Allows Dr. Ferreira to prepare for the correct patients on schedule as Dr. Ferreira reviews cases a few days before your appointment.
Here are a couple of benefits of activating your Patient Fusion Account:
A quick click to schedule a new appointment or reschedule one you can't make.
Receive reminders for upcoming appointments so you don't forget! A great way to avoid late cancellation fees.
Our full list of Clinic policies & Portal Login can be also found on the website under the "Current Patients" tab.
Feel free to reach out if you have any questions and/or concerns! We would like to thank everyone in advance for following our precautionary measures for our safety.
Thank you for sharing your love and your continued support.