Happy August ! 
National Back to School Month
For students, teachers, parents, and guardians across the nation, the arrival of August signals the end of summer vacation and the arrival of back-to-school season. For many, the month is filled with school supply shopping, schedule planning, and otherwise preparing for the academic year to come, so it's no surprise that August is also known as Back to School Month.
National Back to School Month History
Since the 1960s, National Back to School Month has been observed during the month of August. In the United States, the school year traditionally starts in the fall and ends in the spring. This schedule was created with the intention of allowing children in farming families to be home to help out during the planting and harvesting seasons in our primarily agricultural society. With more families living in urban and suburban areas, some schools have shifted to a year-round or alternative academic calendar, but the majority of schools still keep a start date sometime in August, making it the perfect awareness month for back-to-school preparations.
Back to school by the numbers
180— is the average required school days in U. S.
⅓ — the fraction of total students who start school between August 12 and August 16.
6.8 hours — the average school day.
$12,000 — the average spending by U.S. public schools per student.
….
---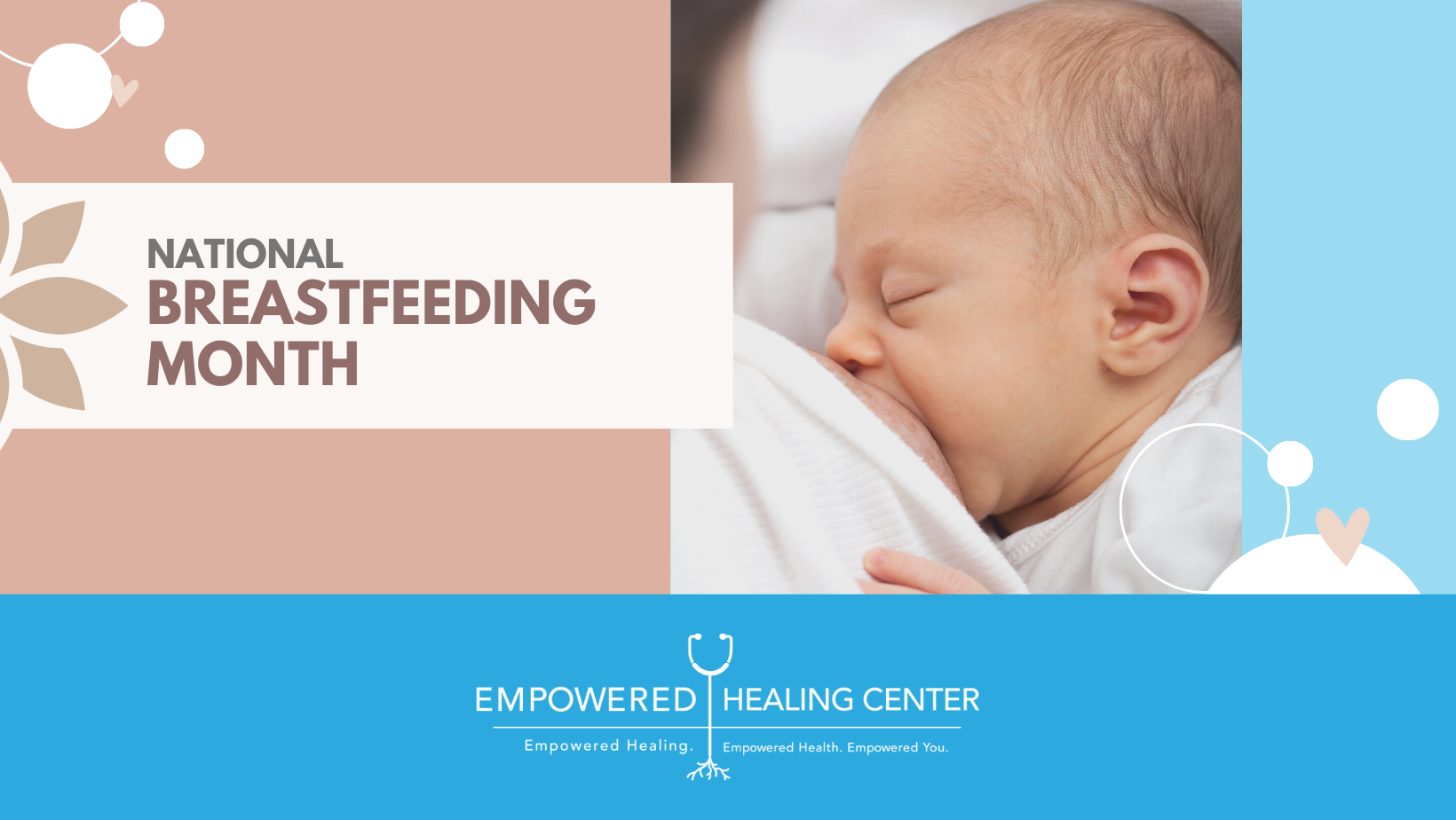 National Breastfeeding Month
Like all mammals, human mothers are blessed with the ability to produce and feed their babies milk. Breast milk has always held great cultural significance; the ancient Greeks believed that the Milky Way galaxy was formed by a swirl of the goddess Hera's breastmilk (and that the breastmilk of a goddess could make a mortal invincible). We recognize National Breastfeeding Month every August.
According to the World Health Organization, universal breastfeeding could save about 820,000 infant lives each year.
The United States Breastfeeding Committee, formed in 1995 to coordinate breastfeeding activities in the U.S., officially set aside August as National Breastfeeding Month.
La Leche League International; Mothers at a church picnic formed a support group. The organization has expanded to spread information worldwide about equipment, technique, and the importance of breastfeeding.
5 Breastfeeding Benefits
Lifesaving
From the journal "Pediatrics": If 90% of families breastfed exclusively for six months, nearly 1,000 infant deaths could be prevented each year.
2. Infant health
Research show breastfed babies have a lower risk of maladies including asthma, ear infections, diabetes, and respiratory problems.
3. Environmentally friendly
Formula cans and bottles create waste. Breastmilk arrives package-free — and warm!
4. Colostrum
Often referred to as "liquid gold' for its deep yellow color, colostrum's the thick first milk that you make during pregnancy and just after birth. It's quite rich in both nutrients and antibodies to protect your baby from infection.
5. Weight loss?
Many breastfeeding women seem to get back to their pre-pregnancy weight more quickly, but experts are still looking into the effects.
….
---
….
---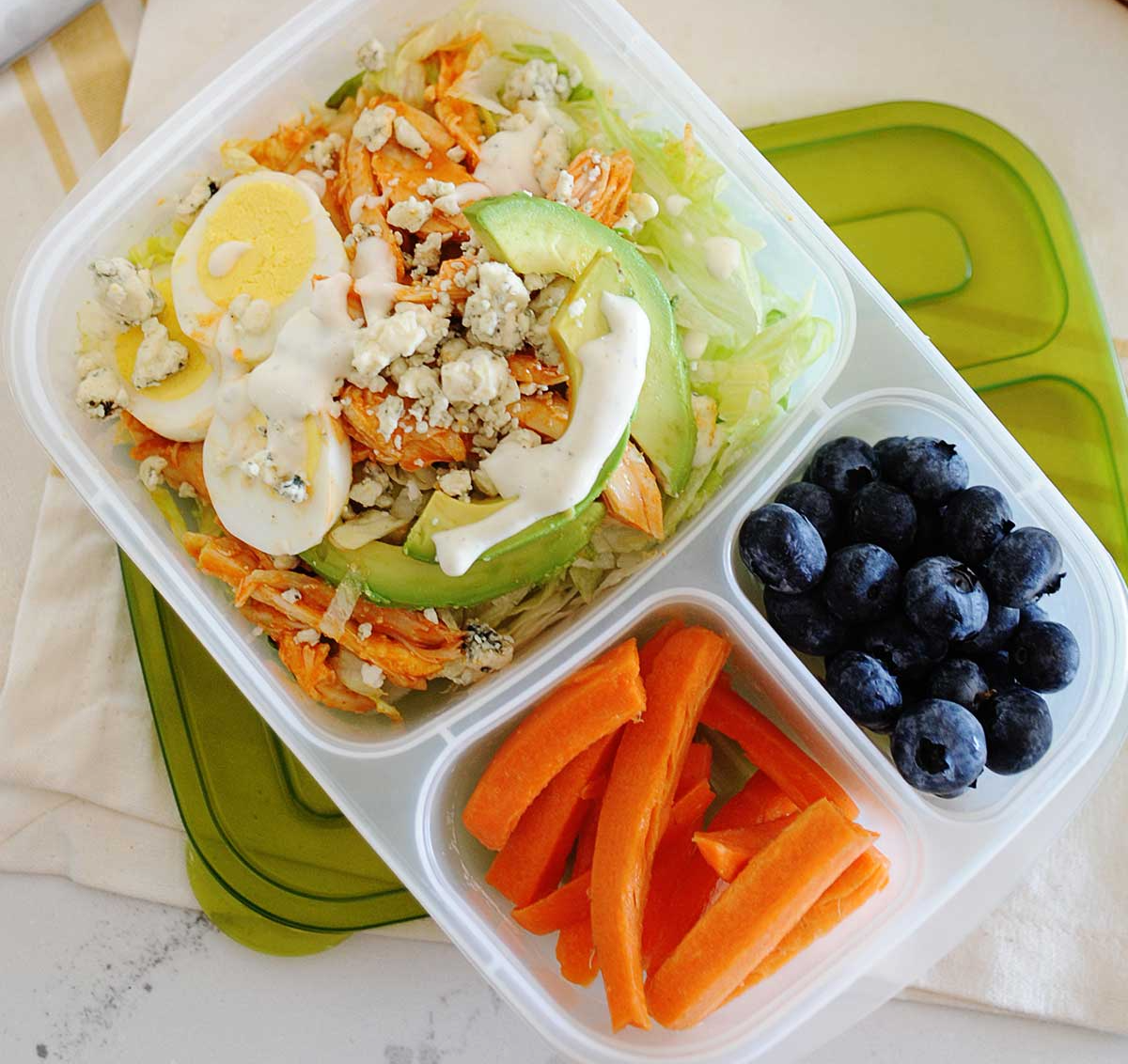 The ultimate low carb meal prep! Topped with blue cheese, avocado, and homemade Ranch dressing, it's everything you need!
Buffalo chicken salad lunchbox
Ingredients
1 head Iceberg lettuce chopped

1 avocado peeled, cored, and diced

½ cup Blue cheese crumbles

2 cups cooked Buffalo Chicken 

2 hard-boiled eggs sliced

Ranch dressing

Buffalo sauce for drizzling
Instructions
Place the chopped lettuce into a large serving bowl.

In one row, place the sliced avocado over the lettuce, repeat with remaining ingredients, ending with the sliced eggs. Drizzle with Ranch dressing and additional buffalo sauce. Toss to combine.
READ MORE