Happy November !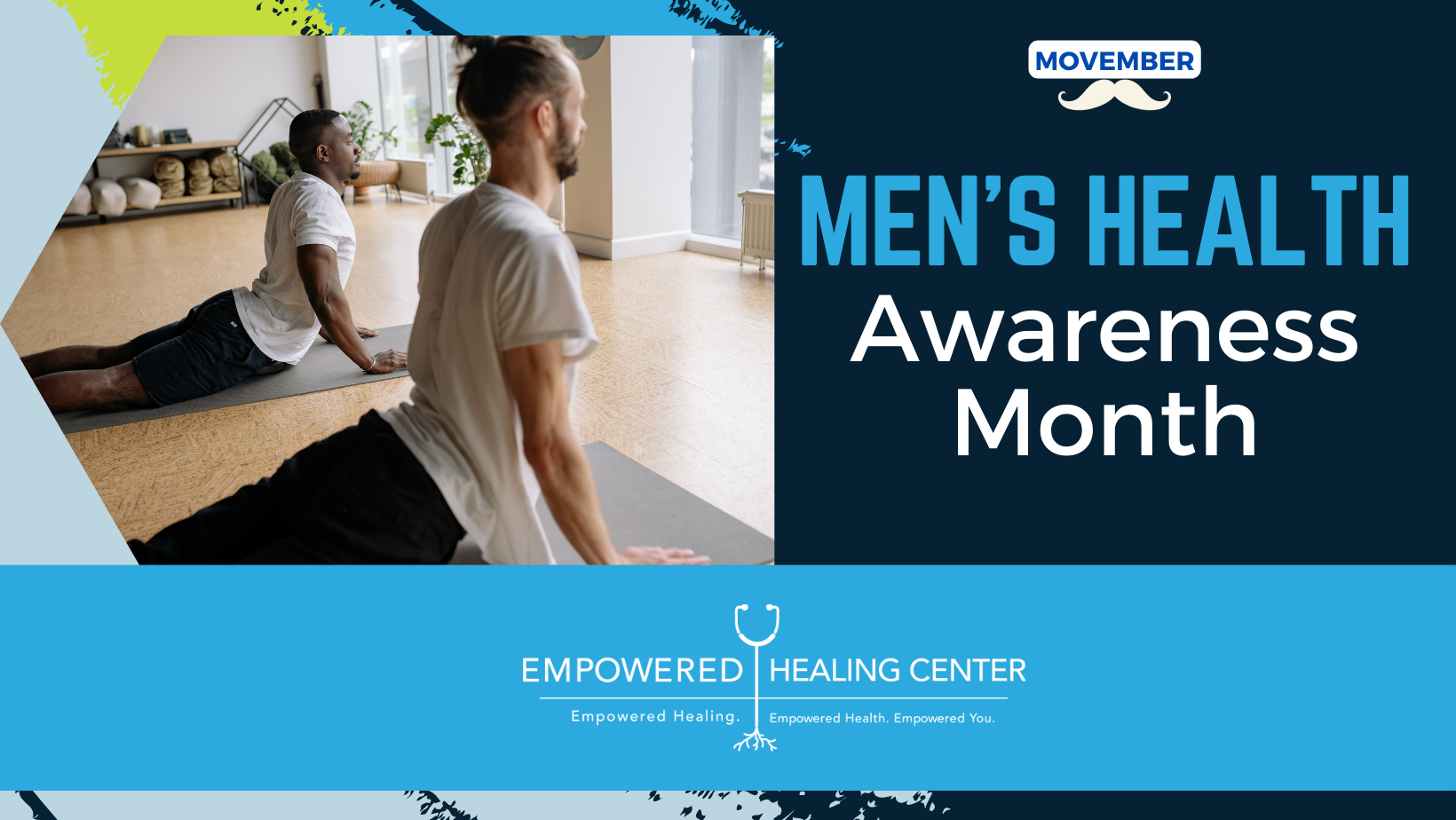 Men's Health Awareness Month
November is a global health movement of over 6 million men and women focused on positively changing men's behaviors, challenging norms of what it means to be a man and improving the systems and settings that men interact with.
The organization welcomes its celebrated symbol, the Mustache, to men's faces everywhere to bring awareness to the global men's health crisis and initiate important conversations to remove the stigma around men's health issues.
A boy born in the USA during 2021 will be expected to live 5.9 years less than a girl

In the US 3 out of 4 suicides are men and we lose 100 American men per day to suicide

Over 3M men in the US are living with prostate cancer

Testicular cancer is the most commonly diagnosed cancer among men between 15-34 years old.
Do you know the top men's health threats? The list includes heart disease, cancer and unintentional injury. Thankfully, most men's health threats are largely preventable. Make healthy lifestyle choices, such as eating a healthy diet and including physical activity in your daily routine.
It's also important to manage risky behavior, such as drinking too much and engaging in casual sex. Of course, commonsense precautions — such as using safety ladders and wearing a seat belt — count, too.
As you get older, your men's health concerns are likely to change.
Most men need to pay more attention to their health. Compared to women, men are more likely to:
Smoke and drink

Make unhealthy or risky choices

Put off regular checkups and medical care
There are also health conditions that only affect men, such as prostate cancer and low testosterone. Many of the major health risks that men face – like colon cancer or heart disease – can be prevented and treated with early diagnosis. Screening tests can find diseases early, when they are easier to treat. It's important to get the screening tests you need.
….
---
…..
---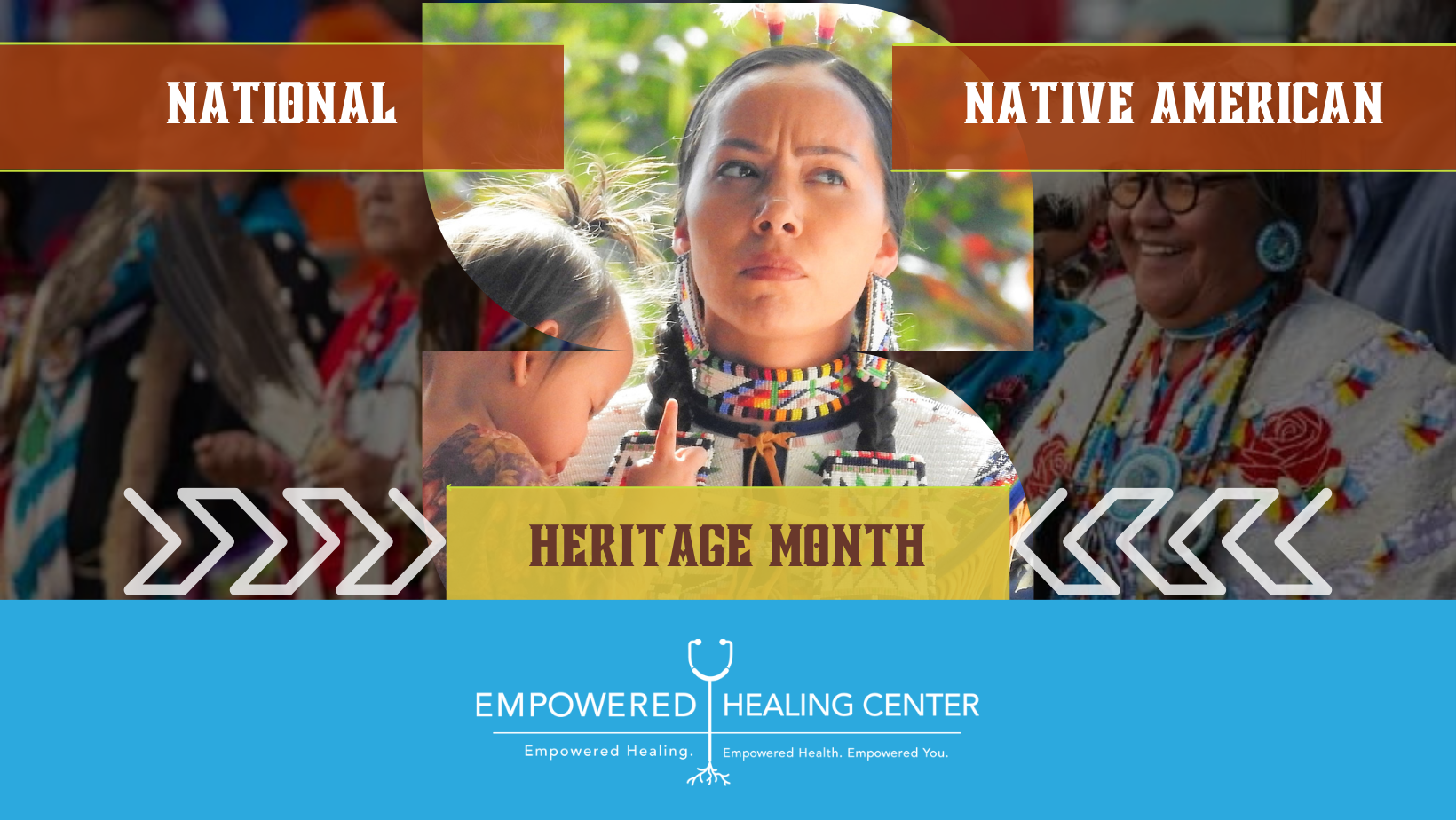 National Native American Heritage Month
November is federally recognized as National Native American Heritage Month (NNAHM). During this month, American Indian and Alaska Natives (AI/AN) are honored and celebrated for their rich and varied cultures, traditions, history, and societal contributions. NNAHM gives us an opportunity to become more educated about Native Americans, increase our knowledge of unique challenges faced by this population, and better understand how historical trauma—such as colonization and genocide—has impacted Native peoples.
Brief History
In 1990, a joint resolution was passed by Congress and signed into law by the late President George H. W. Bush declaring November Native American Indian Heritage Month. Within this joint resolution, Native citizens were recognized as America's original inhabitants who made essential contributions to both the United States and the world, notably their prehistoric harvesting of potatoes and corn. In addition, Congress acknowledged Natives for their role in assisting the early European visitors to North America and Founding Fathers of the United States.
Congress ultimately chose November as the month to honor Native Americans since the month concludes their traditional harvest season and generally is a time of celebration and giving thanks.
Celebrating National Native American Heritage Month
There are several ways to celebrate, honor, or observe NNAHM. You may consider learning more about Native American cultures, including rich and diverse stories of tradition and resiliency.
You can also learn more about current issues faced by this population. According to SAMHSA's 2020 NSDUH report, Native Americans aged 18 and older experienced higher rates of serious suicidal thoughts within the past year (5.6 percent) and were likelier to make suicide plans in the past year (1.8 percent) when compared to other racial or ethnic groups.
In addition, numerous Native people are murdered and go missing each year. Substance use also is reportedly higher among Native youth on reservations. Finding ways to better understand these issues and best support Native Americans would prove most beneficial.
This population also faces unique problems regarding stereotyping and cultural disrespect. The names of professional sports teams have mocked Native American phenotypical features and heritage. Today makeshift headdresses or war bonnets are worn by and sold to non-Tribal members, and are considered highly offensive to many Native peoples.
….
---